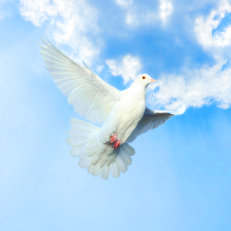 Mildred Irene Quirk
March 7, 1914 - December 18, 2011
Mildred Irene Quirk, of Antigo, died Sunday, December 18, 2011 at her home under the care of LeRoyer Hospice. She was 97 years old. She was born on March 7, 1914 in Town of Norwood, a daughter of Ira and Anna Elizabeth (Jilek) Hull. She married Cliff Quirk on October 17, 1939 at St. Mary Catholic Church in Antigo. He preceded her in death on May 27, 1999.

She was a 1932 graduate of Antigo High School. She was employed many years as a secretary for Public Welfare, City Gas Company and Cliff Quirk Insurance Agency.

She was a member of St. John Catholic Church in Antigo, the Christian Mothers and Altar Societies and was the organist for the men's choir. For many years she volunteered delivering meals on wheels.

Survivors include a son, Mike (Judy) Quirk, Antigo; five grandchildren, Dawn (Benji) Bedele, Natalia, Texas, Michelle Kautza, Tuscan, Ariz, Joe (Wendy) Kautza, Pinedale, Wyo, Jason Quirk, Las Vegas, Nev and Josh Quirk, Milwaukee; and two great-grandchildren.

In addition to her husband she was preceded in death by a daughter, Mari Ellen Capitano; two sisters, Pat Kolz and Gladys Schmauderer; and six brothers, Raymond, Edgar, Irvin, George, Aaron and Ira Hull.

A funeral Mass will be held on Thursday at 11 a.m. at St. John Catholic Church with Rev. Charles Hoffmann officiating. Burial will take place in Queen of Peace Cemetery. Visitation will be 10 - 11 a.m. on Thursday at the church in Hoffmann Hall.

... Read More
No Photos Yet

Add one now
What will you miss most about Mildred?
What is your favorite memory of Mildred?
How did Mildred inspire you?
What made Mildred so unique and special?
Suzanne & Dennis Igl
Dec 19, 2011
We are so sorry for the loss of your mother. She was a wonderful person and we will miss Millie as our neighbor.
No Videos Yet

Add one now
Mildred Irene Quirk's online obituary has been made permanent courtesy of Obitio Online Obituaries.